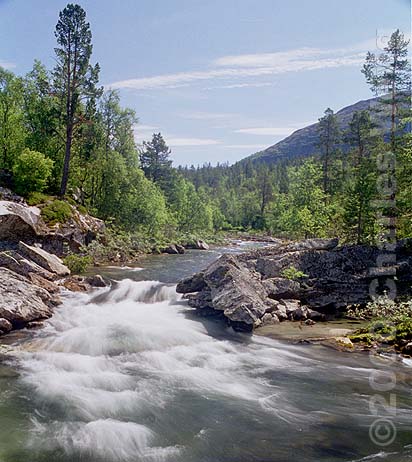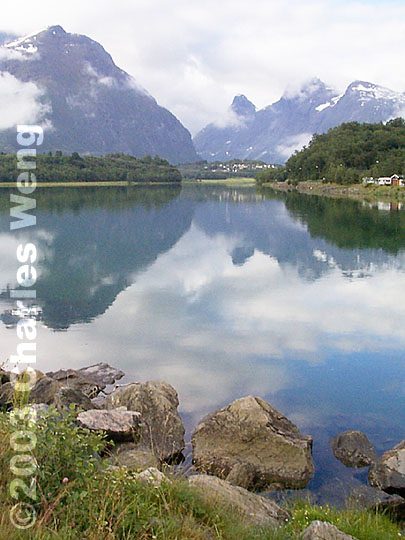 Near Åndalsnes, Norway -- The Rømsdal river comprises of many snow-fed springs and waterfalls, creating rapids just a few miles short of the Atlantic. Setting my tripod at a rock that juts into a bend, my vantage point creates the illusion that I am actually in the middle of the whitewater.

In the bottom picture, less than five miles from the ocean, the river runs past promontories known as Troll's Wall and the Troll's Steps.

These photos are taken with the Nikon F100 with a f2.8 28mm lens. The ISO400 film is then scanned by the Minolta Dimage F-2800.